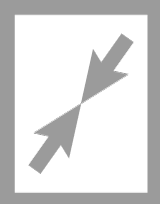 Basic EasyFix. Astonishingly visual
EasyFix textile frames give you opportunities to enhance your office, showroom or exhibition stand, expressing your company's qualities and professionalism. As the frames are lightweight, they are easy to install.


Strikingly crisp
Crisp image quality up to 320 cm width. That makes the possibilities and applications of EasyFix as good as limitless.

Are you interested in our Easy-Fix models? Contact us or download the brochure.


Frame: Basic (thickness 19mm)
Take a look at our other models: