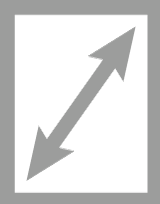 Big EasyFix. Cobine design and functionality.
EasyFix frame uses high-quality Dispro fabric. Weighing 220 gram per m² on a 320 cm roll, it guarantees super quality. With its fireproof, cleanable and washable features, you'll understand why we chose this fabric.  



Complete and crease-free
The fabrics are provided with a silicon tendon (also called: tendon cloth) all around the back, which makes it easy to place it in the frame.
Are you interested in our Easy-Fix models? Contact us or download the brochure.
Frame: Big (dikte 27 mm)
Take a look at our other models: